Other Promotional Products
Apart from mugs, we offer a number of other products including promotional mouse mats & coasters.
Our policy has always been that we haven't gone out to market these items but have had them available to offer our established mug customers.  But Mugworks has expanded and we are now confident in being able to offer a wider range of products than just standard mugs.  Our Coasters compliment the mugs; our Mouse Mats have proved very popular as is the Mobile Phone Case; and we enjoy providing Money Banks too, which are particularly popular with the Christmas market.  
But the biggest element of our accessories range has been our great value range of Key Rings and Fridge Magnets have been a real hit with many customers.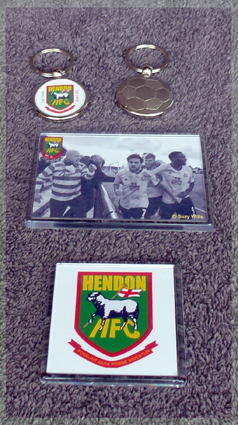 This page covers our whole range .... but we start with our core product, our mugs ...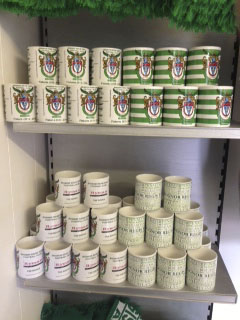 Our mugs on the shelves of the Club shop at Bognor Regis Town FC
Standard Mugs
Porcelain China Mugs
Mouse Mats
Coasters
Telephone Cases
Key Rings
Fridge Magnets
Duraglaze mugs
Two Tone Mugs
Jigsaws
Money Banks