RICHARD III COMMEMORATION
Mugworks is delighted to produce products for the Leicester Branch of the RICHARD III SOCIETY.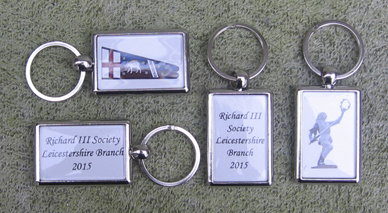 Keyrings for a King
While the Richard III Society has been a long term customer of Mugworks. We are delighted that our Mugs, Fridge Magnets and Keyrings are in demand from the societies patrons, particularly with this weeks celebrations which include the internment of Richard body in Leicester Cathedral, having been discovered buried under a Leicester Car Park in 2012.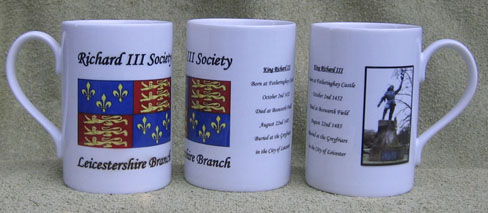 The Societies Porcelain Mug
Always subject to a bad press mainly thanks to the famous Shakespeare play bearing his name and the lines ".... a horse, a horse, my Kingdom for a horse ....";    a truer representation of history gives a kinder image than that portrayed by Shakespeare.
Richard died at the Battle of Bosworth Field and his body was taken to Leicester to be buried at Greyfriars Priory. The Priory was destroyed by Henry VIII and the body lost for over 500 years, to be discovered in 2012.  This week in March 2015 will, at the very least, see some kind of closure for Richard and no doubt will give Leicester Cathedral an added importance as the last resting place of a King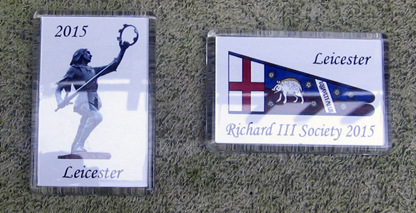 Two styles of Fridge Magnet (apologies for the bad reflection on the photo)
The products pictured can be obtained by contacting  sallyoftarahill@homecall.co.uk
by Keith Butler 16th March 2015
16 Mar 2015
Category:General