Play Off's
Congratulations to my old Club Millwall FC on winning the League One play-offs to get promotion to the Championship.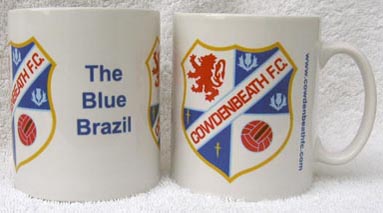 At the same time another play-off "winner" was one of my customers Cowdenbeath FC who came bottom of the Scottish League and had to play off to stay in the League ..... and only won on penalties against junior* club East Kilbride.  So Cowedenbeath now have the chance to get it together for a much better 2017-18 season.
*Junior Club is the Scottish description for a non-league team - not a young age-group.
21 May 2017
Category:General