FA Cup in August
First Saturday of August and the FA Cup starts with the Extra Preliminary Round – the round to qualify for the first of the four Preliminary Rounds !!
Many of our customer teams enter at this stage but Pride of Place must go to Berkhamsted FC who won away at Stofold with a 12-1 scoreline. Redhill did almost as well with an 8-1 victory at Hailsham.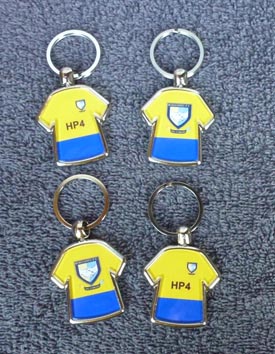 The match in which we were neutral between two of our customers ended in a goalfest as Brantham Athletic beat Felixstowe & Walton United 7-2 away.
First time entrants Whitchurch Alport lost 3-1, Petersfield Town had a 5-0 reverse, Ely City lost to local rivals Holbeach and Ipswich Wanderers lost at Hullbridge Sports but generally our sides did quite well with wins for Tunbridge Wells, Hanworth Villa, Sutton Common Rovers, Tavistock, Worcester City, Rugby Town, AC London, Fareham Town, Hadleigh United, Hollands and Blair, Eastbourne United and Runcorn Linnets.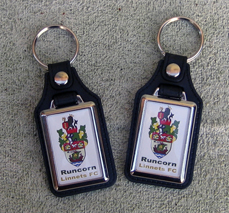 One of our newest customers Erith Town had a creditable draw away at Rochester, and similarly Guildford City drew across the water at Newport IOW.
* our illustrations show key rings - just for a change from our core product, mugs.
5 Aug 2017
Category:General